Crackdown On "Tourist Visa Runs"
June 2, 2014
---
On 8 May 2014, the Immigration Office announced that immigration border checkpoints would no longer allow "out-in" visa runs for visitors to extend their stay "other than for the purpose of tourism", in reality, an enforcement of existing laws.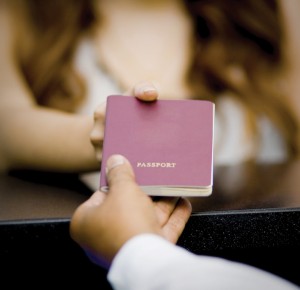 The clampdown does not affect holders of non-immigrant visas (such as business visas) or holders of tourist visas who still have remaining entries permitted on their legal visas. The crackdown aims at foreign visitors who do not hold a visa, but who exit and then immediately return to Thailand every 15 or 30 days to receive another stamp to extend their stay.
In the meantime, tourists posted on internet forums that they had arrived at Thai land borders only to be turned away after being told that no one would receive the visa on arrival stamp from the border immigration office.
Tourists looking to extend their time in Thailand will now need to exit to apply for a proper tourist visa or will need to fly out and back in every 30 days to obtain a new entry stamp. The latter will only be an option for a few more months, however. Visa runs by air will also be prohibited beginning August 12.
Sources: Bangkok Post, PhuketWan
---
Share