Legal Support for Immigration & Work Permits During COVID-19
August 10, 2021
---
Do you need a work permit to do business in Thailand? Or are you making a visa application or renewal to ensure you can continue to work in Thailand? Can you enter Thailand now during COVID-19? Despite travel restrictions, it is still possible to obtain a visa. The Immigration and Work Permits team here at FRANK Legal & Tax is ready to help. We always recommend contacting us as far in advance of making your move as you can; this is particularly the case during the covid crisis. We will advise you on what is needed to apply for the required document or what you have to prepare before travelling to Thailand.
Immigration Law is probably only second to tax law in terms of complexity. Yet often, Thailand work permits and visas are needed in a hurry. Let our swift service take the hassle off your desk. Our experience means we can quickly deal with legal issues associated with work permits and visas for entering Thailand and process applications quickly, in line with Thai immigration laws.
We pride ourselves on offering swift and effective immigration services in the following areas: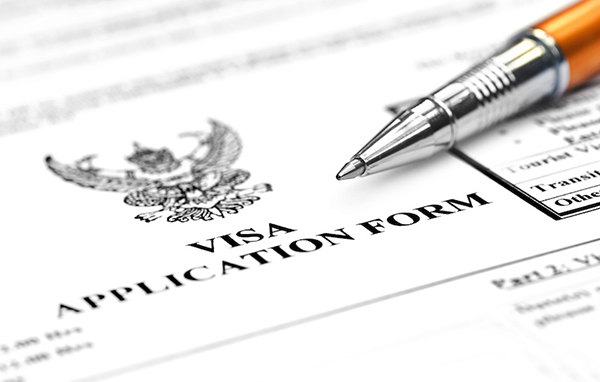 Business Visa Applications
We know how vital it is for you to move key personnel across international borders to keep your business flourishing. The Immigration team here at FRANK Legal & Tax will help you get your people where they need to be by handling the legal side of things to secure business visas to work in Thailand or other international territories.
Sometimes projects can over-run or get extended. When they do, you're likely to need your business visa renewed. If so, contact the FRANK Legal & Tax, immigration team. We will see that all the necessary forms are processed to extend your stay in Thailand.
Other Visa Applications and Renewals
If you need a visa for Thailand for reasons other than business, the FRANK Legal & Tax team is here to help. Our immigration team knows Thai immigration law, so we can swiftly and cost-effectively process the following:
Permanent Residency Permit Applications
So, you want to live in the Land of Smiles permanently? Let us guide you through the permanent residence in Thailand application process.
Converting Visas to Non-Immigrant Visas
If you want or need to be in Thailand long-term, converting your visa to a non-immigrant visa could be the best way forward. We will familiarize ourselves with your circumstances and help you secure a non-immigrant visa for Thailand.
Marriage Visa
Even if you're legally married to a Thai citizen, to qualify for a marriage visa in Thailand, you're going to need to prove you're financially able to support yourself and your spouse. We can help.
Retirement Visa
Are you thinking about retiring to Thailand? Let us help your dream become a reality by dealing with all the paperwork for your Thailand retirement visa application.
Education Visa
Are you planning to study in Thailand? You will need an Education Visa, which the FRANK Legal & Tax Immigration team can help you secure.
Tourist Visa
If you're visiting Thailand for pleasure, and need a tourist visa, let us help you. Tourist visas allow you to stay in the Kingdom of Thailand for up to 90 days, with the possibility of a 30-day extension. If you require assistance in applying for or renewing your Thailand Tourist Visa, we are ready to help.
Work Permit Applications
If business is bringing you to Thailand, you will need a work permit. As with all work permit applications, experience speeds up the whole process. The work permit lawyers at FRANK Legal & Tax have experience helping people from all over the world secure work permits for Thailand.
Work Permit Renewals
When a project overruns or your time in Thailand needs to be extended, we can help get your work permit renewed so you're able to continue working in Thailand.
For work permit applications and renewals in Thailand, and visas of all kinds, contact the FRANK Legal & Tax team by calling +66 (0)2 117 9131 or emailing [email protected]. We look forward to hearing from you.
---
Share