Briefing on Long-Term Resident (LTR) Visa with Swiss Thai Chamber of Commerce (STCC)
November 1, 2022
---
Our legal team recently shared our insights on Thailand introducing a new 10-year Long-Term Resident Visa at a special SwissThai Chamber of Commerce (STCC) 'Briefing on Long-Term Resident (LTR) Visa'. See our guide on the Long-Term Resident Visa (LTR).
The event provided an opportunity to explore LTR visas related to the multiple benefits for holders, including the extendable 10 years option, and answer questions from the audience. Our team also explored who can apply and how to submit the application.
The audience asked several questions based on their own experiences of planning or trying to pursue a visa in Thailand. The event was a success, drawing attention to the importance of the rule of regulation in LTR visas in Thailand.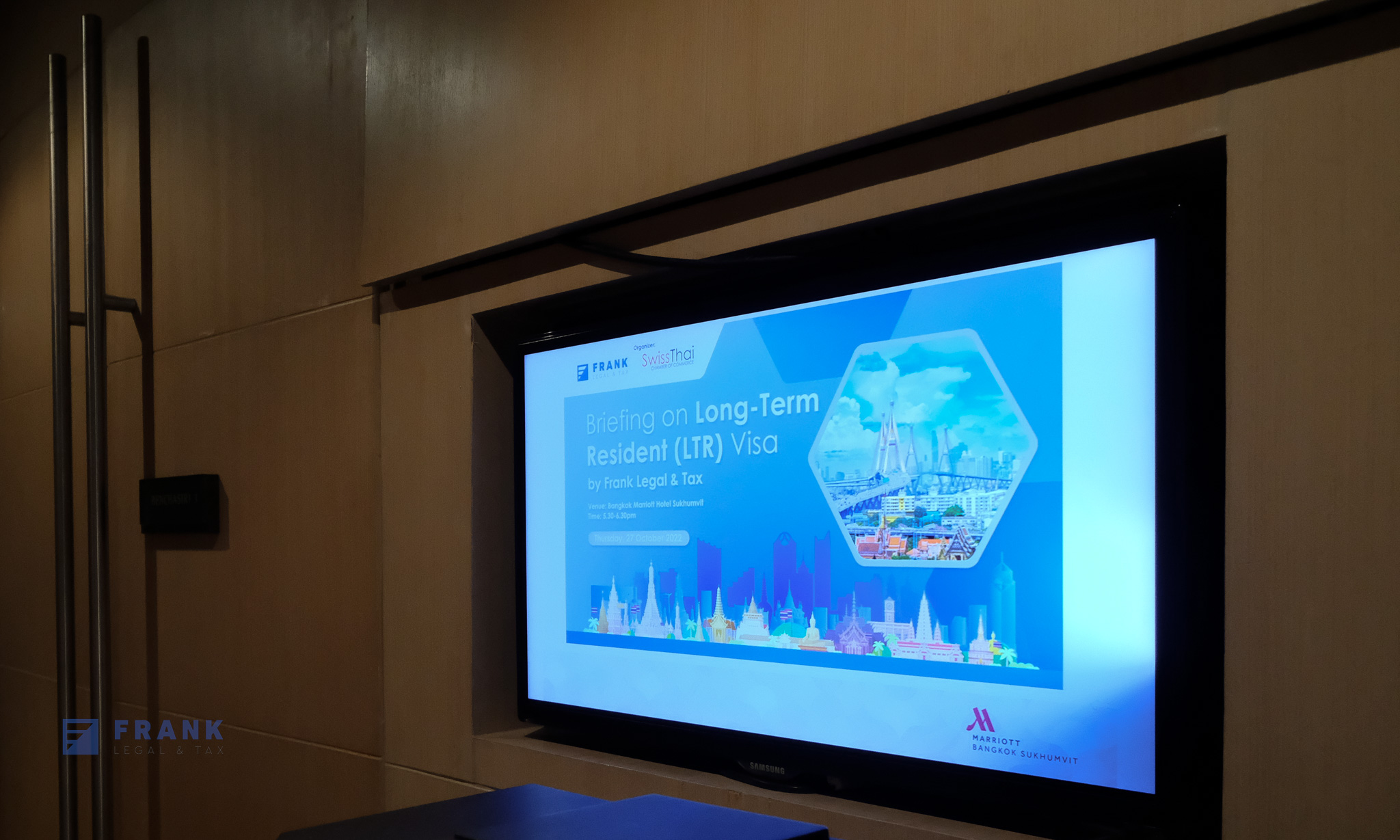 FRANK Legal & Tax will continue to hold events for the business community related to important legal issues, and we welcome any questions you may have about Long-Term Resident (LTR) visas in Thailand by contacting us at [email protected]
---
Share