Pink ID Card for Foreigners
Februar 28, 2020
---
A "Pink ID Card" is an ID Card that was initially issued to stateless people to restrict their movement within the Kingdom of Thailand. The Registration Act of 2008 allows them to be issued to anybody that qualifies. To apply for a Pink ID card, you need a Thai ID number and you must have you name present in either a Yellow House Registration book or Blue House Registration book. If your name is currently in a Yellow (Foreigners) or Blue House Registration (Permanent Residents), the next step is for you go to the District Office and bring all original documents and a copy of the following:
your passport
your work permit (if any)
your house registration (Ta bian ban)
your marriage certificate (if any)
your 2 books for permanent residency (if you are permanent resident)
birth certificate of Thai children (if any)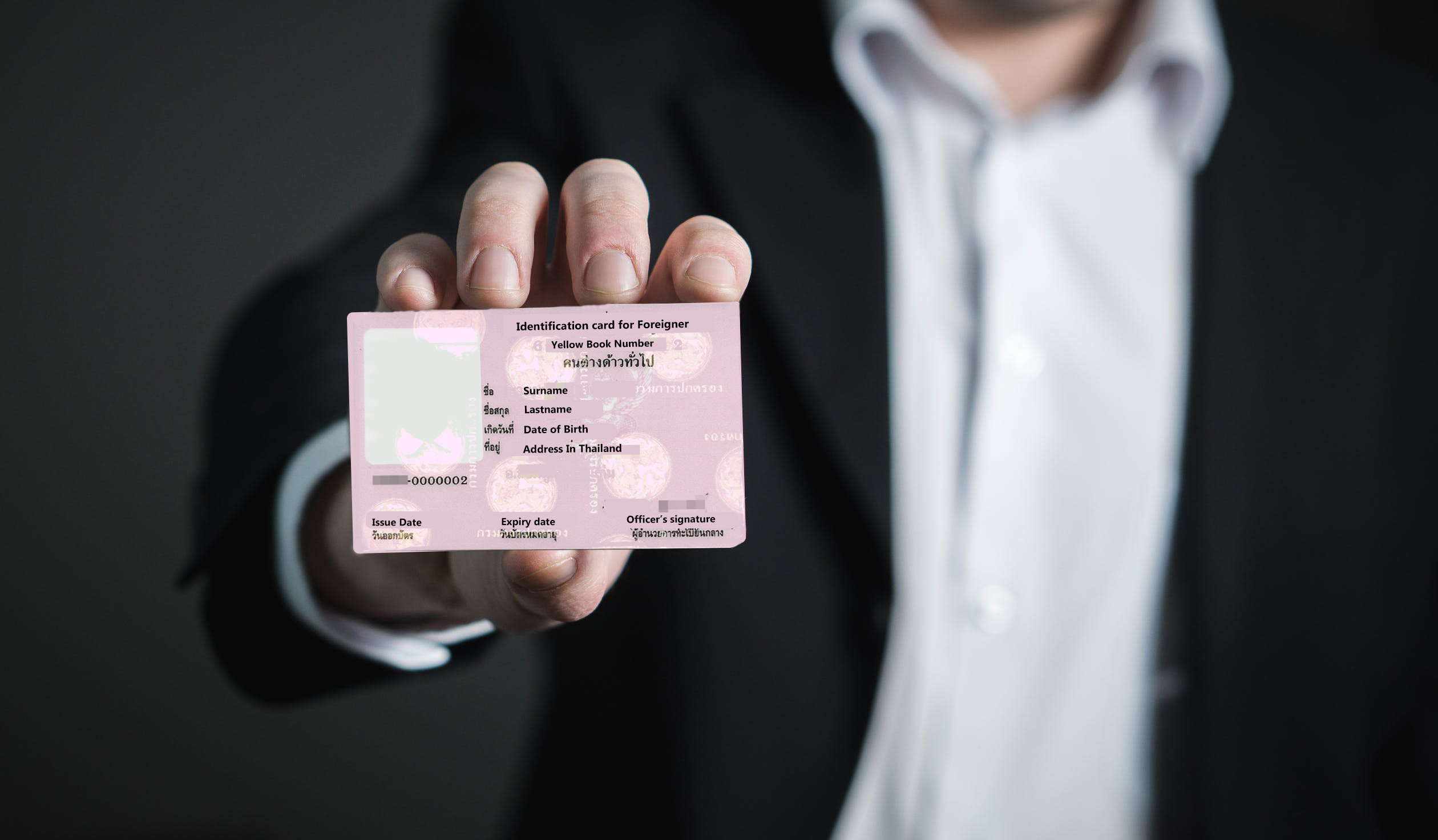 It is always better to bring more documents than less as you never know which documents the official will request. For example, in some cases, a translation of the passport could be requested in some areas, even if the regulation doesn't specify it. Regulations require a Thai witness with an ID Card to affirm your status at the District Office when you apply. The card is valid for 10 years according to clause 8 of regulation in 2008. However, if you are over 60 years old, the card will not have an expiry date.
The Pink ID Card costs 60 baht and can take from one day to 30 days to process, depending on the District Office.
The benefits of such a card are that it can be used as a form of identification while flying domestically in the kingdom of Thailand, to check into (some) hotels, and to open bank accounts at some banks (some bank branches will only accept a passport). Furthermore, it is easy to carry a form of identification, and providing the holder with special discounts when visiting national parks and other tourist attractions where prices for foreigners are considerably higher than the prices for Thai nationals.
In conclusion, the pink ID Card may be an easy form of identification to obtain, but as of right now, it does not provide the holder with any substantial benefits. In the future, the card may grant the holder certain rights that non-holders do not possess, but as of now, those benefits are limited to those mentioned above.
If there are any questions regarding the Pink ID card for the foreigner, feel free to contact us at [email protected].
---
Share