CSR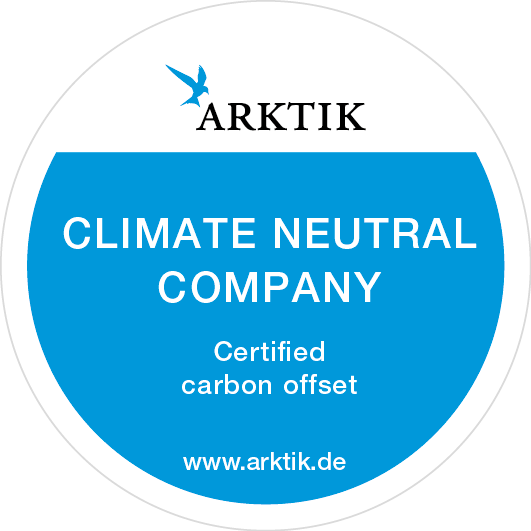 Corporate Social Responsibility at FRANK Legal & Tax
We know that Corporate Social Responsibility isn't a luxury. It's a necessity.
To this end, FRANK Legal & Tax takes responsibility for climate protection and is a climate neutral company.
Working with our climate protection partners ARKTIK, the CO2 emissions from our corporate activities have been calculated and neutralised by supporting Gold Standard carbon mitigation projects.
To ensure complete transparency of reported CO2 emissions, TÜV NORD (TN-CC 002) regularly validates ARKTIK's management and offsetting of carbon certificates.
With the offsetting of the CO2 emissions, FRANK Legal & Tax supports the carbon mitigation project that promotes renewable energy from wind in Akbük, Turkey. Throughout this project, 67,570 tons of CO2 are mitigated. The Akbük wind farm thereby produces clean electricity for about 35,000 Turkish households.
All the carbon mitigation projects from ARKTIK comply with the WWF Gold Standard, and their carbon mitigation is certified and controlled on-site by UN-recognized authorities.