How FRANK Legal & Tax Can Assist You – Real Estate & Construction
February 25, 2021
---
Are you thinking about buying or selling a property in Thailand? FRANK Legal & Tax specialises in handling real estate transactions across the Kingdom of Thailand and overseas.
The real estate legal services we provide include:
Real estate due diligence
Do you want more information about the land or property you intend to purchase in Thailand? The kind of information that will give you peace of mind. Frank Legal & Tax real estate lawyers can prepare a due diligence report for you concerning your intended purchase that will provide you with a detailed overview of the property. The report will include:
A Title searches
Photographs of the land
Scans of title deeds, building permits and other related documents concerning that property (translated if necessary).
Information about owners of adjacent land
Clarity about property boundaries, legal access rights, encumbrances, etc.
Research into the sellers / developers of the real estate you are interested in buying.
Our lawyers will thoroughly examine any contracts associated with your real estate sale or purchase and advise of any possible contractual implications and obligations you need to be aware of.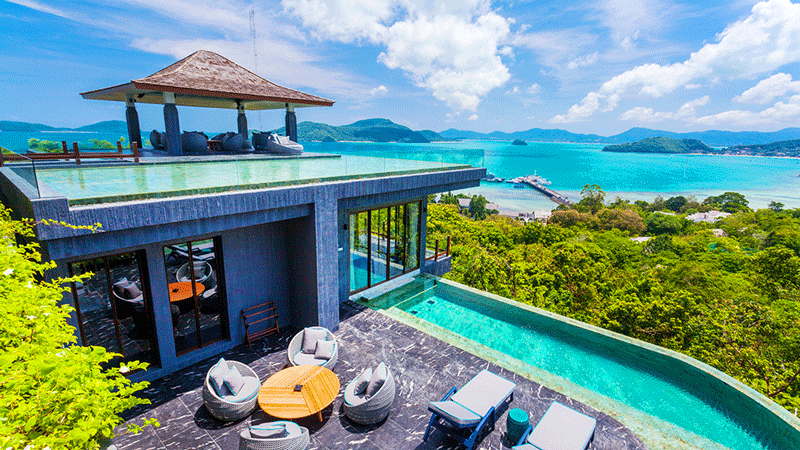 Handling of real estate payments
Naturally, you will want a safe and reliable pair of hands when it comes to handling the often-substantial sums of money associated with real estate purchases and sales. The real estate lawyers at FRANK Legal & Tax can be relied upon to provide that service, ensuring payments are made on time, to facilitate the real estate selling or buying process.
Conveyancing, registrations at the competent land office
FRANK Legal & Tax lawyers can prepare the essential documents required for the conveyancing of the properties you are looking to purchase. Our aim is always to protect your legal rights, ensure you meet your legal obligations, and to push for a swift title transfer.
Tax advice
The real estate tax advice we can provide you is based on the comprehensive property tax expertise of our lawyers. Rely on us to advise you on the tax issues surrounding property investments, securitizations, capital allowances and other real estate related areas.
To benefit from the Real Estate expertise of our team of lawyers in Thailand, please contact Frank Legal & Tax by calling +66 (0)2 117 9131 or emailing [email protected]. We look forward to hearing from you.
---
Share