New Land and Building Tax Act
November 18, 2016
---
On 7th of June 2016, the new Land and Building Tax Act (the "Act") was formally enacted. The Act will likely become effective in early 2019 and will be replace the existing and old Land and House Tax Act B.E. 2475 (1932) and the Local Development Tax B.E. 2508 (1965).
The new law will introduce an entirely new system of property taxation. While the previous system focused on gains derived from property, going forward an annual tax payment for the property as such will be implemented. This will likely increase the tax burden for owners of larger land areas and for land banking.
Under the Act, tax payer is the
1) Owner of land and structures;
2) Owner of condominium; and
3) Possessor or beneficiary of land or structures on government property.
The maximum tax rates vary, depending on the type of occupancy of land and structures:

Above rate represents the maximum rates under the Act, the actual tax rate will be set forth by royal decree.
Please see more detailed stipulations of the tax rates as follows:
1. Lands and structures for agriculture and the first residence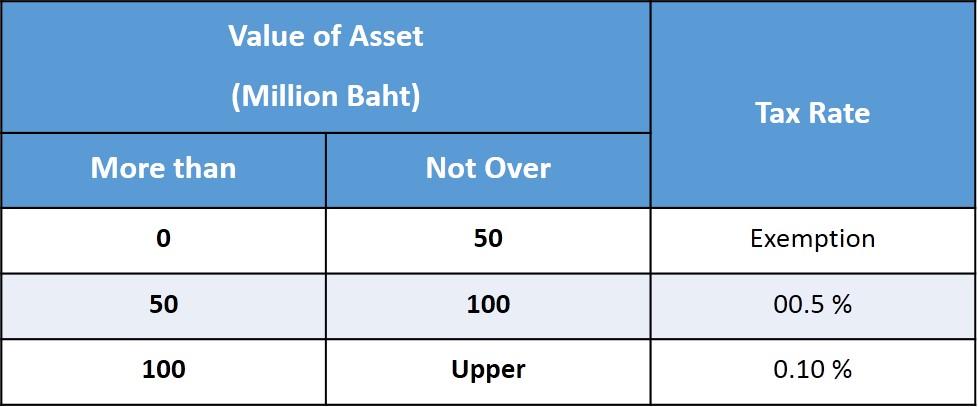 2. Land and structures for other residence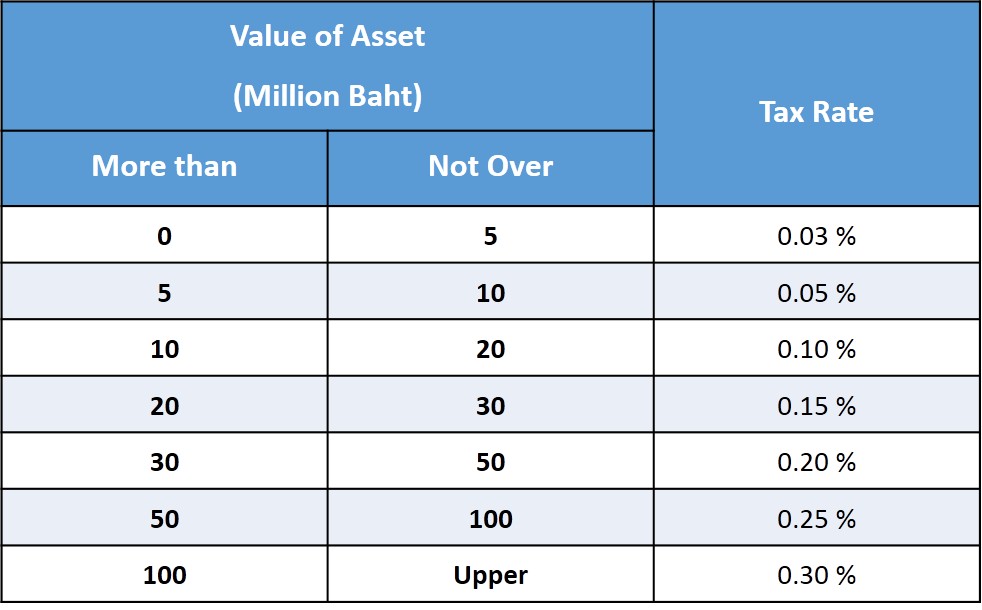 3. Land and structures for other use (Commerce, industry, etc.)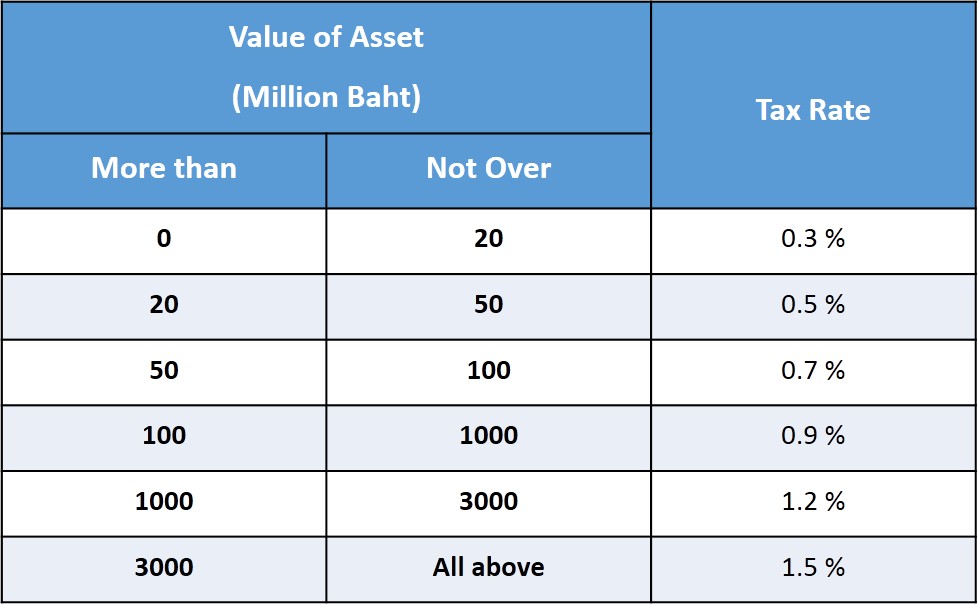 4. Vacant land
Tax rate will increase every 3 years for support land owner develop their land.

Again, the above rates represent the maximum rates under the Act, the actual tax rates will be set forth specifically.
5. Tax holiday
Following properties are exempted or relieved from the new tax: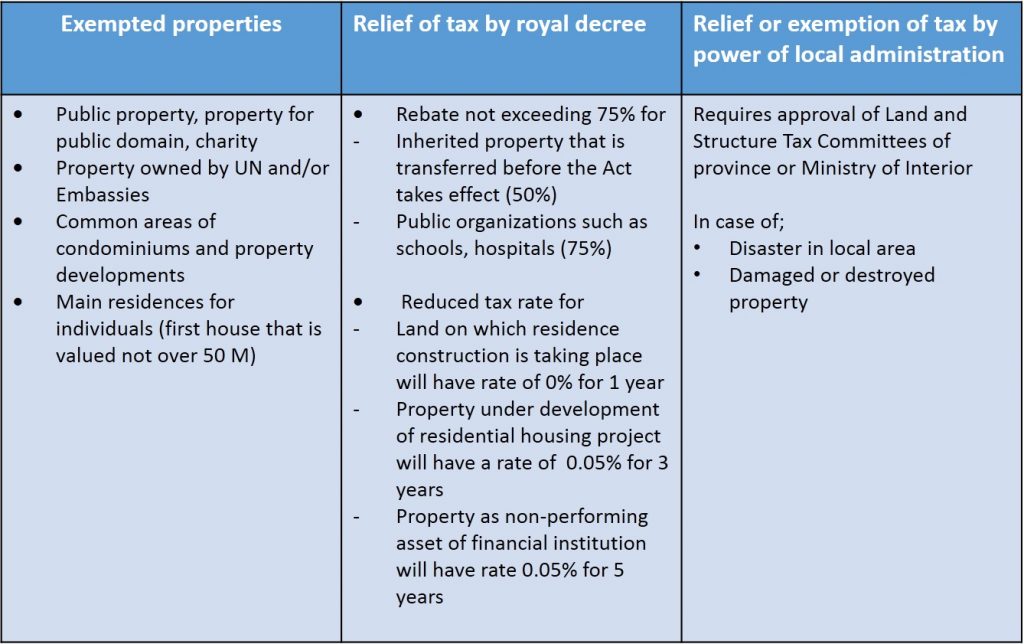 The tax burden will be calculated on the basis of the value of land and structure (according to the Land Department index values):
Tax Burden = (Value of land + Value of structure) * Tax Rate
Value of Land = Estimated value of Land * Area
Value of Structure = [Estimated value of structure * Area] – Depreciated Value
Please feel free to contact us if you have any inquiries regarding the above: [email protected]
---
Share