Phuket Residential Property Market – Updates
December 5, 2017
---
Looking at the period January to June 2017, Ninety percent of Phuket resort property purchases were in the range of THB 5-35 M per unit for villas and THB 8 M or under for condominiums. Investors are looking for rental yields of between 5-7% over the course of two to five years.
Expatriates from across the region and Thai nationals typically based in Bangkok are the main purchasers of Phuket's resort properties. The Rouble has appreciated against the Thai Baht, which has also attracted interest in Phuket property from the Russian property investor's market. There were also Chinese investors in certain entry-level projects. sales came from buyers who bought multiple units, buying at bulk prices and hoping to resell.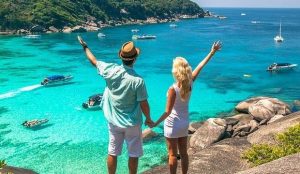 The priority for property buyers continues to be on rental income as typically investment properties in Phuket are stayed in for 60 days or less per annum. Potential property purchasers should examine the practicality of rental guarantees and other rental packages before making a decision.
If you would like further information on the process of buying a property in Phuket or elsewhere in Thailand, please contact [email protected]
---
Share