Proposed Amendments To Thai Real Estate Law
June 15, 2021
---
Thai business media have reported that sources in the Thai government leaked information stating that laws and regulations on land ownership for foreigners could be set to change, so foreigners would have the option to buy and own a detached house, including the land on which the house is built, as long as the value of the home and land is at least 10 million THB. Also, the quota of condominium units that foreigners can own is expected to be increased from the current 49% threshold. Furthermore, the maximum terms for land leases are planned to be increased significantly.
Please find below a summary of these items based on our research:
Condominium Act amendments
One of the proposals is to amend the Condominium Act, B.E. 2522 (1979), as the law currently only allows a maximum of 49% of the units in a condominium complex to be owned by foreigners. This limit could be lifted to between 70% and 80%, but only a maximum of 49% of foreign owners would be granted voting rights at owners' meetings, to protect Thai interests.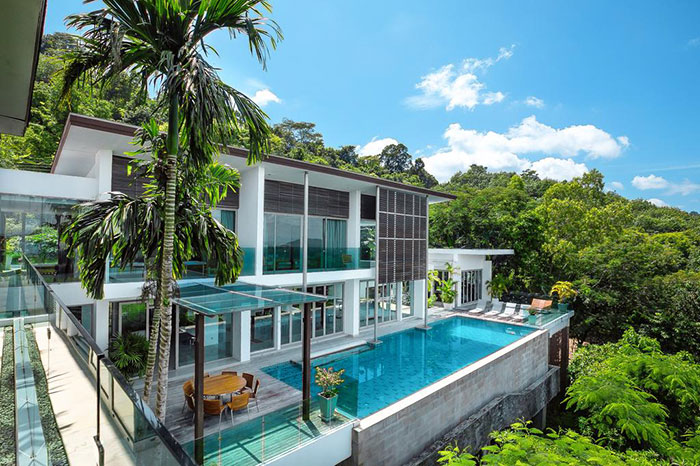 Land ownership and Land leases
Also under discussion are plans to facilitate homeownership for foreigners. Currently, land-ownership is possible only for investments of more than 40 million THB, provided that a ministerial approval is obtained. The latest proposal now calls for decreasing the minimum investment to properties worth between 10 and 15 million THB. However, this lower range will only affect properties in housing estates, in which foreigners may then be allowed to buy no more than 49% of the houses in the respective housing development.
There are also proposals to increase land lease terms from 30 to 50 years, with the option to extend another 40 years.
Conclusion
It should be noted that these planned amendments are not confirmed and if they are indeed implemented it will most likely be temporary; they may be available over the next three to five years as part of a stimulus package to boost the economy after the covid economic crisis by creating investment opportunities to attract foreigners looking to buy second homes in Thailand.
If you have any questions regarding the above, please contact us at [email protected] or call us at +66 (0)2 117 9131-2.
Fabian, a founding partner of FRANK Legal & Tax, is a German-trained lawyer with expertise in corporate/commercial, real estate law, and litigation, and has been practicing law in Thailand since 2005.
---
Share