Seminar on 'Labour Law and Employment Termination in Thailand'
January 21, 2020
---
FRANK Legal & Tax is pleased to invite you to our seminar:
Navigate Thailand's labor law and policies with our seminar 'Labor Law and Termination of Employment in Thailand' – in partnership with the Thai-Italian Chamber of Commerce (TICC).
Thailand is becoming an important destination for many companies, both from commercial and investment point of view. We're very much looking forward to welcoming you and clarifying doubts with insightful information for enterprises and business professionals.
Register here: www.thaitch.org/event/labour-law-and-employment-termination-in-thailand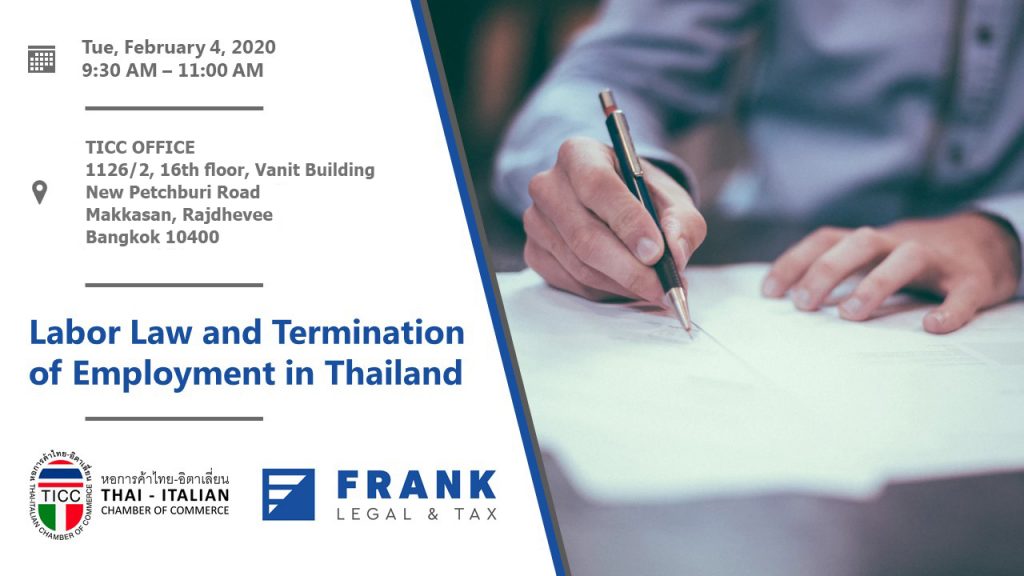 Venue:
Thai-Italian Chamber of Commerce Office.
Cost:
Member 350 THB | Non-Member 500 THB
For further information, please contact:
+66 02 255 8695, or
[email protected]
---
Share