Comments Off

on 2018 BOI Policy Announcements
SMEs
To increase competitiveness including the extension of the promotional period for SMEs of the scheme to 30 December 2019, there will be up to 100 business activities and relaxed requirements and conditions. The BOI made the decision to offer more attractive incentives.
For example, SMEs operating any activities that improve competitiveness including research and development, advanced technology training, IP licensing fees, product & packaging design, will see their investment and expenses conditions significantly relaxed to enable SMEs to have better access to enhanced incentives. Promoted SMEs are allowed to utilize used machines available in Thailand in their projects up to a maximum value of 10 million baht.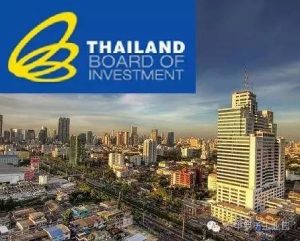 2. Environmental concerns
The Board of Investment has taken measures to promote energy conservation, alternative energy utilization or reduction of environmental impact; improvement in production efficiency by upgrading and replacing machinery for manufacturing; investment on research and development and engineering designs for efficiency improvement and investment that is beneficial to agro-industry's upgrade towards international standards. Application of all these measures must be submitted by December 30, 2020.
III. Additional rights and benefits
The Board of Investment decided to grant additional rights and benefits in Groups A1 and A2 (the groups are explained in detail below). To promote the utilization of modern machinery and robotics system for manufacturing, additional rights and benefits shall be granted for activities in Group B. Applications should be submitted by December 30, 2020. This announcement shall be effective from September 15, 2017, onwards.
A1: Knowledge-based activities focusing on R&D and design to enhance the country's competitiveness.

A2: Infrastructure activities for the country's development, activities using advanced technology to create value-added, with no or very few existing investments in Thailand.

B: Supporting industry that does not use high technology, but is still important to the value chain.
More specific information from the BOI is expected soon. Please contact us if you would like any additional information [email protected]