Comments Off

on Thailand Elite Visa Membership Packages Set to Transform
Thailand Elite Visa Membership Packages Set to Transform
The current Thailand Elite Visa membership packages are due to be discontinued in their current form. To adapt to the global economic landscape, a new suite of offerings will be made in October 2023. This move reflects the intent to modernize and cater to a diverse client base, aligning with changes in the world economy. The packages in their old form were stopped on September 15, 2003.
The End of the Old, the Dawn of the New
The previous Thailand Elite Visa, which garnered much attention for its exclusivity and privileges, has been discontinued. In its place, Thailand now presents a revamped selection of Elite Visa programs, catering to a wider range of preferences and needs.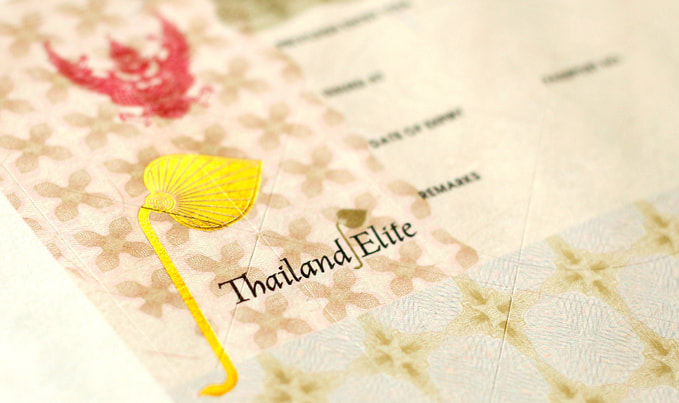 Thailand Privilege Visa: GOLD Package
The GOLD Package is designed for individuals seeking a 5-year stay in Thailand. It provides a 5-year multiple-entry visa at a cost of 900,000 Thai Baht, without any recurring annual fees. This visa option includes 20 privilege points annually, allowing holders to explore the country's rich culture and landscapes.
Thailand Privilege Visa: PLATINUM Package
For those interested in an extended stay and additional benefits, the PLATINUM Package is a viable choice. It offers a 10-year membership with a 5-year multiple-entry visa, which can be renewed for an extra 5 years. The main applicant pays 1.5 million Thai Baht upfront, with no annual fees, while additional applicants can join at a cost of 1 million Thai Baht each. This package provides 35 privilege points per year, enhancing the Thai experience.
Thailand Privilege Visa: DIAMOND Package
The DIAMOND Package is tailored for long-term stays and premium advantages. With a 15-year membership that includes a 5-year multiple-entry visa, renewable twice during the 15-year period, this option offers in-depth exploration opportunities. The main applicant invests 2.5 million Thai Baht upfront, with no annual fees, and additional applicants can join for 1.5 million Thai Baht each. Holders of this package benefit from 55 privilege points per year.
Thailand Privilege Visa: RESERVE Package
The RESERVE Package stands out as the most exclusive option, extending for 20 years or more. It includes a 5-year multiple-entry visa, renewable three times within the initial 20-year membership, and an option to apply for another 5-year visa afterward. This package is available only by invitation and is priced at 5 million Thai Baht, without any annual fees. Holders receive 120 privilege points annually, offering access to Thailand's finest experiences.
Eligibility Criteria
Before delving into the specifics of these Elite Visa programs, it's crucial to understand the requirements for qualification. To be eligible for these programs, applicants must meet certain criteria:
Hold a foreign passport.
Complying with Thai immigration laws, which means having no record of overstaying in Thailand.
Please note that according to current information, these programs do not have an age limit.
Have no history of imprisonment in any country, except for offenses committed due to negligence.
Not have a bankruptcy record.
Not have a legal status as a person of unsound mind, incompetent, or quasi-incompetent.
These new Thailand Elite Visa programs cater to a diverse and wealthy audience, whether you're a traveler, an entrepreneur, or someone simply looking to immerse yourself in the rich tapestry of Thai culture. With multiple options to choose from, Thailand continues to welcome individuals from around the world, offering a chance to explore the country's unique charm and opportunities.
If you're considering an extended stay in Thailand, these Elite Visa programs provide a gateway to the country's rich culture and diverse landscapes. Stay tuned for further updates and insights into travel and business in Thailand.
Disclaimer: Visa requirements and terms are subject to change. It is advisable to consult official sources or legal experts for the most up-to-date information.
If you have any questions about the Thailand Elite Visa membership options, please contact us at [email protected]
Andreas Seela
Andreas, Associate at FRANK Legal & Tax, is a licensed German lawyer with expertise in corporate/commercial, real estate, and labor law, and has been living and working in Thailand since 2023.