Comments Off

on Court revokes EIA report on luxury Bangkok project
The Central Administrative Court has ruled against an environmental impact assessment (EIA) report of a high-end condominium development in the Bangkok Lumpini area, because it did not comply with the building control law and related regulations. The lawsuit was comprised of a group of 23 people and four agencies including the committee on building, land allocation and community service and the Office of Environment Policy and Planning.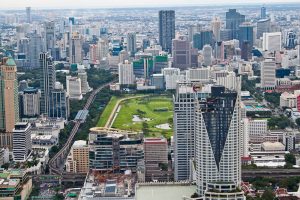 The court said the EIA report for the Mahadlek Residences Condominium project had been unlawfully permitted by a committee of specialists responsible for reviewing the report. The court ruled that the approval was unlawful and the ruling would take effect retroactively from April 3, 2014.
In January, the Central Administrative Court withheld the project's construction license. The license was distributed by City Hall's Department of Public Works to the Office of the Privy Purse to construct the 41-storey condominium.
The court said the Office of the Privy Purse is not a corporation, but a "unit" under the Bureau of the Royal Household with no power to pursue a license. This right is reserved for corporate companies.
No project unit has been sold to the public yet, TFD CEO Apichai Taecahubol said.
If you would like any legal help with your property purchase, please contact us: [email protected]