Leave a Comment
The Thai Immigration Bureau recently announced that starting from 30th June 2020, landlords will no longer need to file reports on their foreign guests every time they arrive at their properties. Landlords refer to Thai and foreign nationals who own property in Thailand, hotel managers and other accommodation operators.
Previously, landlords needed to comply with section 38 of the Immigration Act, which states that property or hotel owners who take in foreign guests must notify officials within 24 hours. This is known as the TM30 rule.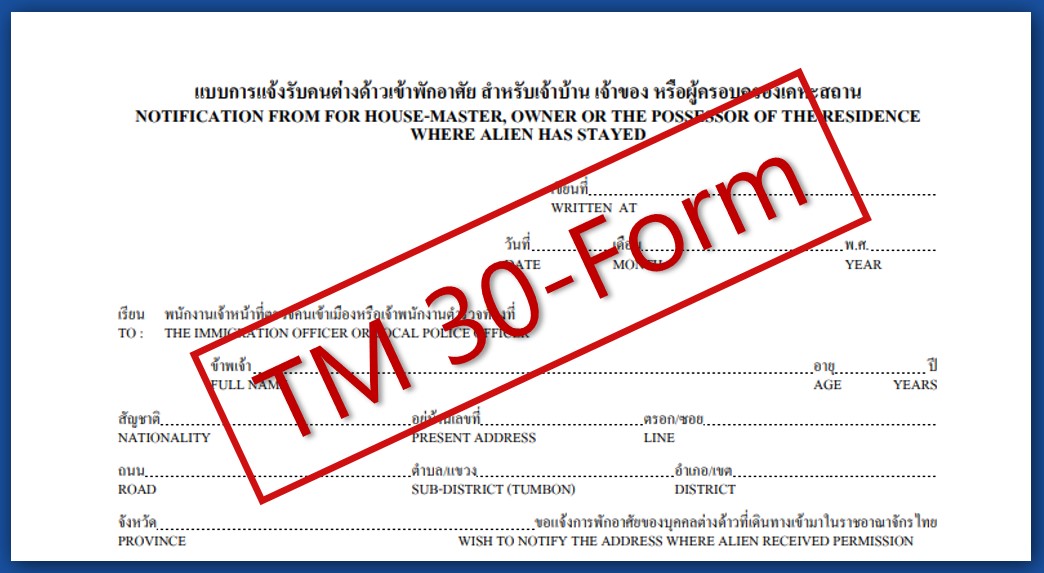 To end the requirement to file the reports again if they leave the premises temporarily only to return, or when they have multiple-entry visas or re-entry permits, the Immigration Bureau has now changed the reporting requirement to only when they arrive. The Immigration Bureau called the change "a move to end duplication".
The change followed intense complaints from landlords needing to file reports on their foreign guests every time they arrive at their properties, and foreigners unable to receive services at immigration offices without being able to prove that TM30s had been filed.
Even though the Bureau has eased the TM30 reporting rule on foreigners, landlords must still report the arrivals of tenants within 24 hours or face a fine of up to 10,000 THB. The reports can be filed online at www.immigration.go.th or submitted in person or by mail to the immigration offices in their provinces, or the Immigration Division 1 Office at Government Complex on Chaengwattana Road in the case of Bangkok.
If you have any question regarding the TM.30, feel free to contact us at [email protected] or call us at +66 (0)2 117 9131-2.