Thailand to Offer 10-Year Visas Targeting Wealthy Foreigners
November 8, 2021
---
The Cabinet of Thailand has recently planned significant changes regarding immigration policy and rules on foreign land ownership.
The Cabinet plans to offer a 10-year visa to attract 'wealthy foreigners' to move to Thailand by approving a selection of economic and investment policies designed to attract high-potential foreigners to relocate to Thailand.
The first target is to draw more than one million expats to Thailand while targeting four particular groups:
1. 'Wealthy' global citizens with an income of at least $80,000 for the past two years and $1 million in assets. Another requirement is to invest at least 16 million baht in real estate or government bonds.
2. Digital nomads – or professionals working from Thailand – must earn $80,000 for the past two years or $40,000 a year, and either self-employed or employed by an overseas company with the ability to use Thailand as a working location. Another additional requirement is a master's degree and work experience of at least five years.
3. 'Wealthy' retirees – this includes those aged 50 or over, who can invest at least $250,000 in property or government bonds and has a minimum pension fund of $40,000. In case that the retirees do not want to invest, a minimum pension fund of $80,000 per year is required.
4. Highly skilled workers from SET-listed corporations or businesses with over $50 million annual income. Furthermore, they must have earned at least $80,000 over the past two years or $40,000 per year. As with digital nomads, they are required to have a master's degree and work experience of at least five years in targeted industries.
The next aim is to stimulate domestic spending by 800 billion baht and generate 270 billion baht in additional tax revenue.
The final goal is to boost the expertise of Thailand's workforce by attracting foreign experts to move to Thailand to support the country's economy.
Other additional measures being reviewed for approval include: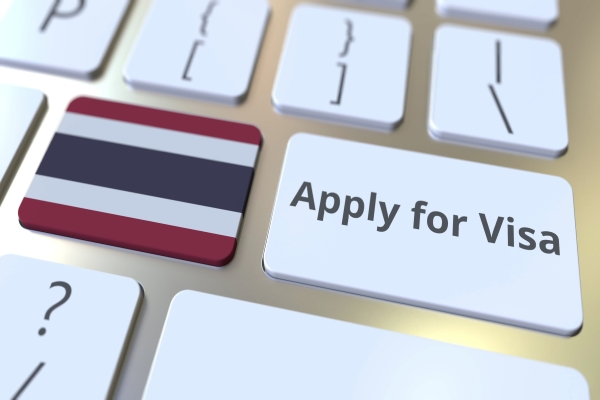 A new type of long-term visa for eligible high-potential foreigners would allow these individuals to reside in Thailand for up to 10 years; furthermore, the usual 90-day report will not be required. Measures regarding long-term visas will start being implemented from April 2021 to March 2022. Subsidiary laws will be announced between August 2021 to November 2022. A long-term visa service center will be set up around January to February 2022.
Amendments to related laws or rules regarding foreign land ownership and allowing foreigners to work in Thailand without a work permit are also being reviewed. Furthermore, the policy of one foreign employee to four full-time Thai staff is also being considered.
The Cabinet has apportioned the National Economic and Social Development Council ("NESDC") to work with the Board of Investment Office, the Interior Ministry, the Labour Ministry, and the Royal Thai Police Office to review the final points before the new policies are formally announced.
The National Economic and Social Development Board ("NESDB") anticipates that these measures will be rolled out over five years.
Other measures that aim to attract expats are being considered by the NESDB includes:
Long-Term Residency (LTR) benefits may be valid for ten years, including dependents or spouses and children
Income tax exemption for overseas income
Long-term ownership/rent rights of property (including land)
If you have any questions related to this topic, don't hesitate to get in touch with us at [email protected]
Fabian, a founding partner of FRANK Legal & Tax, is a German-trained lawyer with expertise in corporate/commercial, real estate law, and litigation, and has been practicing law in Thailand since 2005.
---
Share