Visa in Thailand
June 6, 2017
---
The "Land of Smiles" is an attractive destination for both tourists seeking fun and professionals seeking opportunities. However, the Kingdom of Thailand has many regulations concerning travel and residence in the country. Foreign nationals must obtain visas if they wish to enter the Kingdom. Thailand is also a party to many bi-lateral agreements which allow citizens of certain foreign countries to stay for short periods without having to obtain a visa. Thailand also has provisions to allow foreign nationals to apply for work permits to work in the Kingdom.
1. Entry Visas
The laws and regulations regarding visa and work permit in Thailand are extensive, and the Immigration Bureau frequently revises its regulations to adjust to new circumstances and policies. It should further be noted that the various Thai embassies and consulates have specific policies which may vary.
Foreign nationals of the country that made an agreement with the Thai government according to Interior Ministerial Regulation shall be permitted to stay in Thailand according to the period which is mutually agreed between Thailand and the respective other country. Foreign nationals from 42 countries and Hong Kong SAR will be able to enter into the Kingdom of Thailand without a visa and stay in Thailand for 30 days per each visit ("Visa Exemption"). However, the total duration of stay shall not exceed 90 days within a six month period, counting from the date of the first entry.
Tourists who wish to enter the Kingdom must apply for a Tourist Visa with the Royal Thai Embassy or Consulate in their country. A tourist visa is for a maximum duration of 60 days (depending on nationality), for the purpose of tourism only and may be extended for another 30 days (depending on nationality).
Foreigners who wish to work or conduct business in Thailand should apply for a non-immigrant-B-visa. This visa may be issued by an embassy or consulate abroad. There are different types for this kind of visa, namely a single entry visa with permission to stay for 30 days and a multiple re-entry visa which is issued for one year but permission to stay for only 90 days and the requirement to do so-called "visa runs". The non-B visa can be issued for foreigners doing business in Thailand or for employment.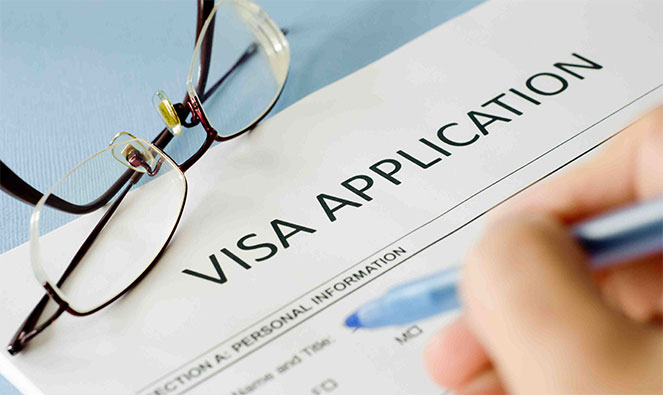 There are various other types of visa, permitting to stay in Thailand on the basis of marriage, retirement, diplomatic status, etc.
Obtaining a One Year Visa (Visa Extension)
The consideration of permission for a foreign national to temporarily stay in Thailand for one year without the need of visa-runs ('Visa Extension", issued by the Immigration Office in Thailand) must follow the following rules and documents listed below:
1. That foreign national must have a Non-Immigrant visa, and
2. the foreign national must have an income in the amount of 50,000 THB (for citizens of Europe, Australia) or in the amount of 60,000 THB (for Japan, Canada and United States of America) or in the amount of 45,000 THB (for Korea, Singapore, Taiwan, Hong Kong SAR and Malaysia) or in the amount of 35,000 THB (for Asia and South America).
3. The employer must have a registered capital of not less than Two Million THB, and
4. The employer must have submitted a balance sheet of the last financial year which has been audited by a certified public accountant in order to show a good financial standing. The total of Shareholders' Equity in the balance sheet will not be less than One Million Thai Baht, and
5. The employer must have submitted a profit and loss statement (Statement of Income) that has been audited by a certified public accountant (the year end date must be the same date on the balance sheet and the total revenue in the said Statement of Income must not be less than the total money that the business is required to pay for salary for every foreign national), and
6. The employer is required to hire a foreign national, and
7. The employer must have a ratio of employment of one foreign national per four permanent Thai staff.
Under current Immigration Regulations, if a foreign national stays in Thailand for a period longer than 90 days, he/she must notify the Immigration Division ("90 days reporting"). This regulation applies even after the foreigner has obtained a one-year visa. This 90-day period is calculated from the date the foreigner last checked through Immigration.
Please feel free to contact us if you have any inquiries regarding the above: [email protected] 
Our next blog article will explain the process of applying for work permits in Thailand, sign up to our newsletter and we'll send you articles like this every month.
---
Share