Transforming Building Safety: Thailand's New Ministry Regulation
October 30, 2023
---
In an effort to boost building safety and elevate construction standards, Thailand has introduced a comprehensive new Ministry regulation. This updated regulation, a revision of the existing Ministry of Interior's guidelines, places a strong emphasis on various critical aspects of construction, including load-bearing capacities, fire resistance, and the materials used in structural elements.
Background and Objectives:
For decades, Thailand had relied on regulations established under the Building Control Act of 1979. However, as the construction industry dynamics evolved, a pressing need for an update became apparent. The newly introduced regulation addresses several vital concerns: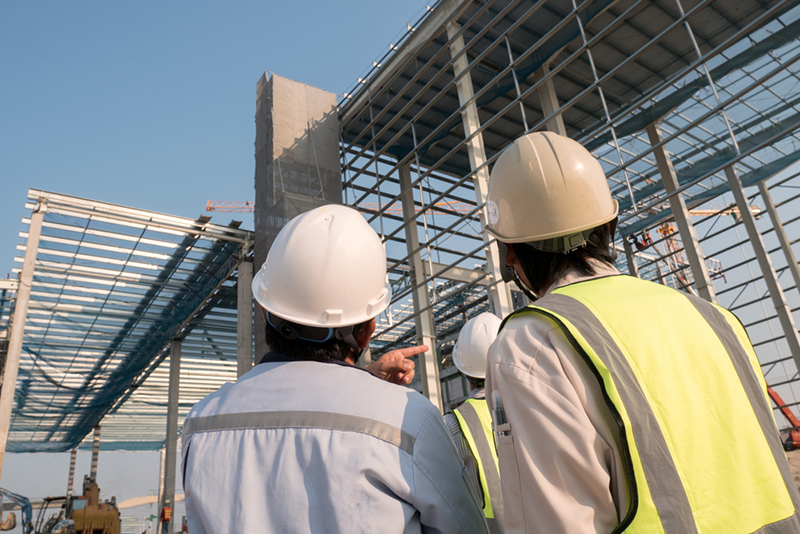 Enhanced Safety: The primary objective is to bolster the safety of buildings and structures. This encompasses provisions related to load-bearing walls, earthquake resistance, and fire safety measures. Notably, the regulation imposes stricter requirements for fire-resistant materials, particularly in tall buildings and those used for public gatherings.
Global Compliance: In a bid to align with international best practices, the regulation underscores the importance of adhering to global standards. This not only ensures that Thai buildings meet internationally recognized safety benchmarks but also positions the country's construction industry competitively on the global stage.
Environmental Considerations: The regulation places significant importance on eco-friendly construction practices. By curbing the use of flammable materials, particularly in tall structures, and promoting the adoption of sustainable and fire-resistant materials, the regulation strives to mitigate the environmental impact of construction.
Clearer Guidelines: To facilitate adherence to safety and quality standards, the regulation provides clear and comprehensive guidelines for construction professionals. It addresses essential aspects such as materials, load-bearing capacities, and more.
Reasons for the Regulation:
The Ministry's decision to introduce this regulation stems from several critical considerations. Firstly, it addresses the necessity to align with modern construction practices and international standards to ensure the safety and resilience of buildings. Secondly, it aims to minimize the risk of accidents, especially in fire or natural disaster scenarios like earthquakes. Lastly, it emphasizes environmental sustainability, promoting the use of materials that are not only safe but also eco-friendly.
Conclusion:
Thailand's new Ministry regulation marks a significant stride towards elevating construction standards, reinforcing safety measures, and championing sustainability. By embracing global best practices, Thailand's construction industry is positioned for growth and competitiveness worldwide. The regulation's focus on safety, environmental responsibility, and clear guidelines will benefit both construction professionals and the public, ensuring that Thailand's buildings are not just secure but also eco-friendly and resilient.
For additional information and details, please refer to the official Thai Ministry regulation issued on September 6, 2023 B.E.
Disclaimer: This summary serves informational purposes only. For legal and regulatory compliance, readers are advised to consult the official Thai Ministry regulation document.
Thailand Privilege Visa: DIAMOND Package
The DIAMOND Package is tailored for long-term stays and premium advantages. With a 15-year membership that includes a 5-year multiple-entry visa, renewable twice during the 15-year period, this option offers in-depth exploration opportunities. The main applicant invests 2.5 million Thai Baht upfront, with no annual fees, and additional applicants can join for 1.5 million Thai Baht each. Holders of this package benefit from 55 privilege points per year.
Thailand Privilege Visa: RESERVE Package
The RESERVE Package stands out as the most exclusive option, extending for 20 years or more. It includes a 5-year multiple-entry visa, renewable three times within the initial 20-year membership, and an option to apply for another 5-year visa afterward. This package is available only by invitation and is priced at 5 million Thai Baht, without any annual fees. Holders receive 120 privilege points annually, offering access to Thailand's finest experiences.
Eligibility Criteria
Before delving into the specifics of these Elite Visa programs, it's crucial to understand the requirements for qualification. To be eligible for these programs, applicants must meet certain criteria:
Hold a foreign passport.
Complying with Thai immigration laws, which means having no record of overstaying in Thailand.
Please note that according to current information, these programs do not have an age limit.
Have no history of imprisonment in any country, except for offenses committed due to negligence.
Not have a bankruptcy record.
Not have a legal status as a person of unsound mind, incompetent, or quasi-incompetent.
These new Thailand Elite Visa programs cater to a diverse and wealthy audience, whether you're a traveler, an entrepreneur, or someone simply looking to immerse yourself in the rich tapestry of Thai culture. With multiple options to choose from, Thailand continues to welcome individuals from around the world, offering a chance to explore the country's unique charm and opportunities.
If you're considering an extended stay in Thailand, these Elite Visa programs provide a gateway to the country's rich culture and diverse landscapes. Stay tuned for further updates and insights into travel and business in Thailand.
Disclaimer: Visa requirements and terms are subject to change. It is advisable to consult official sources or legal experts for the most up-to-date information.
If you have any questions about the Property Law in Thailand, please contact us at [email protected]
Andreas Seela
Andreas, Associate at FRANK Legal & Tax, is a licensed German lawyer with expertise in corporate/commercial, real estate, and tax law, and has been living and working in Thailand since 2023.
---
Share